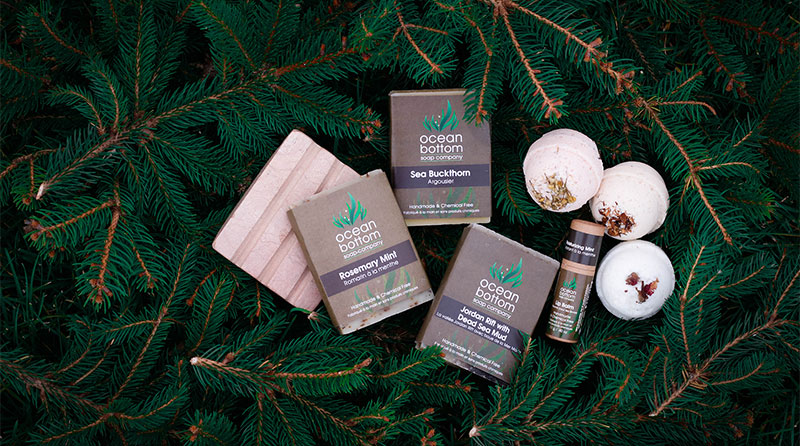 Tis the season!
Ocean Bottom is making sure you are prepared for the holidays. In store, we have brought out a variety of gift baskets, boxes, and sets for you to choose for hostess gifts, stocking stuffers for that special someone. We can also customize any gift for a truly unique touch, or even have larger orders of several gift baskets for businesses and families.
We also released our newest soap, Winter Mint for the holidays. Swirled with spirulina and infused with peppermint and spearmint essential oils for a refreshing scent, Winter Mint is packed with moisture and great for people with eczema and psoriasis. Come check out the store for unique gift options.
We also are happy to announce that we will be offering a delivery service for gift boxes and baskets! You can now have gifts delivered to businesses, homes, and stores. Pricing determined by location, so call our store today for your quote!
Check out our Facebook page for more details on promotions.
Photo credit: Charlene Nurmi