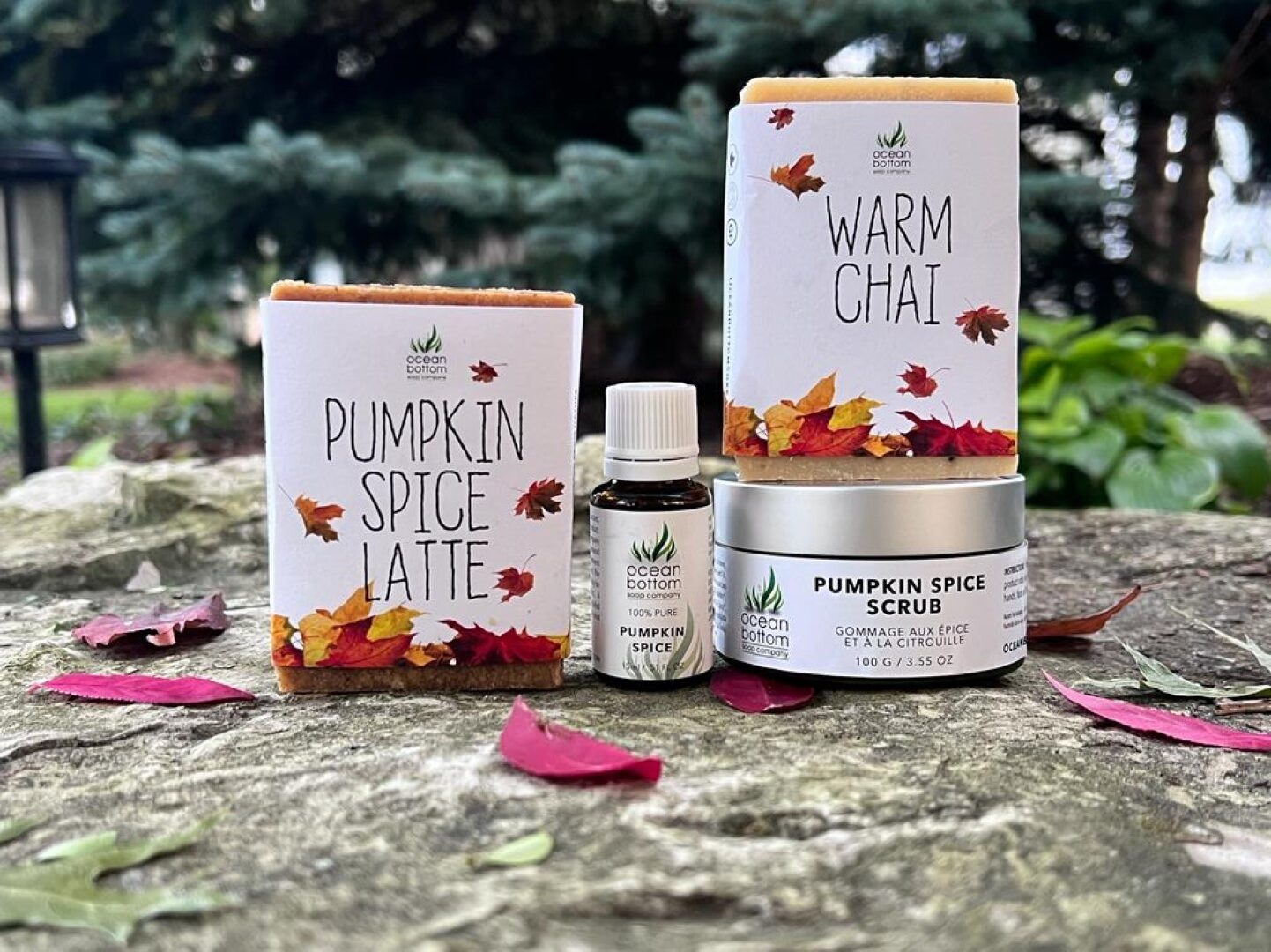 Introducing Our Autumn Aromas Collection: Embrace the Cozy Season
As the leaves begin to turn and the air takes on a crisp chill, it's that time of year again – the season of all things cozy and comforting. And what better way to embrace the beauty of autumn than with our brand-new Autumn Aromas Collection? We've curated a selection of products that capture the essence of fall, from spicy and warm scents to indulgent skincare. Get ready to immerse yourself in the spirit of the season.
Pumpkin Spice Latte Soap
What says fall more than a pumpkin spice latte? Our Pumpkin Spice Latte Soap is like a warm hug for your skin. Infused with the rich aroma of pumpkin spice and the goodness of natural ingredients, this soap will make your morning shower feel like a cozy coffee shop.
Warm Chai Soap
Indulge in the comforting scent of spiced chai with our Warm Chai Soap. This soap not only cleanses but also pampers your skin with a delightful blend of spices. It's the perfect way to unwind after a long day, and it will leave you feeling warm and rejuvenated.
Pumpkin Spice Scrub
Exfoliation is key to maintaining healthy, radiant skin during the cooler months. Our Pumpkin Spice Scrub combines the goodness of exfoliating ingredients with the irresistible scent of pumpkin spice. It's like a mini spa treatment in your own home.
Autumn Essential Oil Blends
Our Autumn Aromas Collection wouldn't be complete without our four exquisite essential oil blends. These blends are designed to evoke the spirit of autumn and can be used in diffusers or added to your favorite carrier oil.
Pumpkin Spice Blend: Capturing the essence of a pumpkin patch on a crisp fall day, this blend combines warm spices and a hint of sweetness for a comforting aroma.
Coffee Shop Blend: If you love the smell of freshly brewed coffee and the cozy ambiance of a coffee shop, this blend is for you. It's like having a coffee date with your senses.
Warm Chai Blend: Transport yourself to a charming teahouse with the soothing aroma of our Warm Chai Blend. Spices, black tea, and a touch of vanilla create a truly comforting scent.
Changing Leaves Blend: Embrace the vibrant transformation of fall with our Changing Leaves Blend. It combines the earthy freshness of fir balsam, the invigorating notes of eucalyptus, and the crispness of wintergreen for a scent that's as refreshing as a walk through the woods.
All our essential oil blends are available in 5ml and 15ml sizes, so you can enjoy your favorite scents wherever you go.
This autumn, let our Autumn Aromas Collection enhance your season with warmth, comfort, and the delightful scents of fall. Whether you're pampering yourself or looking for the perfect gift, these products are a must-have for any fall enthusiast. Embrace the cozy season with open arms and indulge in the scents of autumn today!