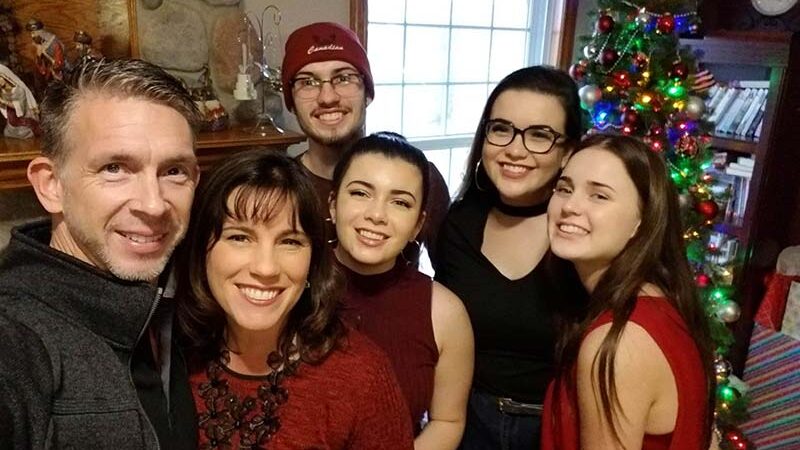 Stories of Hope – Charlene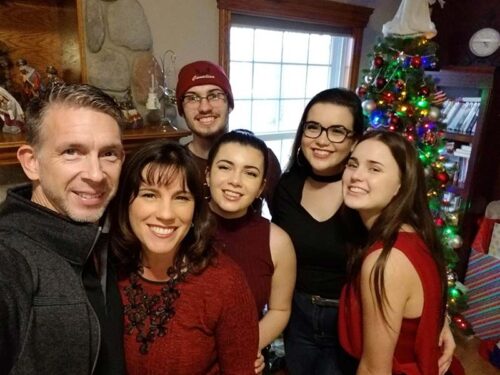 The hardest thing I've ever had to do was tell my four children their father has died. He jumped off the Ambassador bridge that morning.
My kids and I were living at my parents for a few months after our divorce in January. My marriage of 17 years had ended sadly. Dean struggled with addiction and depression for many years. I knew he loved me and the children, but he broke all trust and was taking us all down with him.
I was a stay-at-home mom who worked part time. Dean had "checked out" of life. He gave me very little to no child support for over 2 years. My world became trying to keep my kids' lives as normal as possible. I rented out multiple bedrooms and had my kids share. I did this just to pay bills. It got to the point where it wasn't working anymore. I was sinking financially and had a few bad experiences. We landed up moving into my parents' basement. Thank God! He knew we would need that.
While I was trying to keep a roof over our heads, Dean went to multiple rehab programs with no success. A few months before the tragic day, he got a job, started paying child support and spent time with the kids once a week. I was feeling very hopeful things were going to get better.
One early August morning, I got a phone call from the police. They asked if they could come over and it was regarding Dean. I had a horrible feeling, and I told my mom and we just hugged. I told the kids the police were coming and to please stay downstairs until I got them.
Two officers pulled up as I sat on the porch with my parents. They didn't even make it to the porch, and I knew. As they told me I shrieked and sobbed. I was filled with anger, loss, abandonment and sadness all at the same time. I had no idea he was thinking of suicide. No idea whatsoever.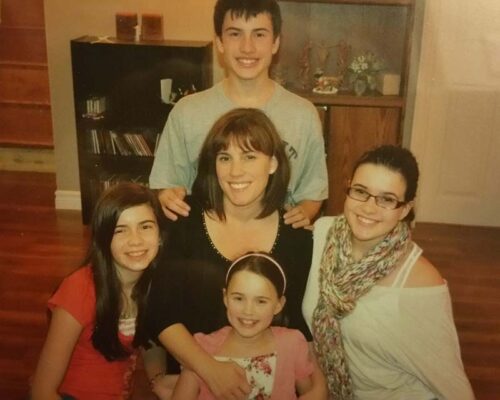 I knew it had to be me to tell the kids. What was I even going to say? My kids were 15, 13, 12 and 8. There was no easy way. I called them together and sat on the floor. I told them the truth. We screamed and cried and held each other. Soon, the house started filling up with loved ones and pastors. Victim services were called and supported us. We all remember feeling very numb. It was extremely traumatic.
My parents have been a gift from God to say the least. They listened and helped us all process together. They helped with funeral arrangements and in the days to come supported us and helped us grieve.
Being a family member after a suicide is tough. There is still a stigma attached to it and people don't know how to behave or what to say. Often, it is easier to keep it a secret. My family has grown very close through this tragedy and we talk frequently about Dean. We remember the healthy times and laugh. We recall the not so healthy times and learn from them. Life goes on and thankfully we were surrounded by good people and a loving family and support system.
I am forever grateful for my faith in Christ. I hung on during those years and reminded myself that I was loved by my Creator. That He would never leave me or forsake me. My hope was and is in Jesus Christ.
God has blessed me with a wonderful husband today who has been very supportive and loving. We have a big, blended family with seven children. My children make me so proud. This year all four of my kids and I went through counselling and worked and are working through stuff. We prioritize mental health and are growing and learning. We know we are loved.
Charlene Tapping